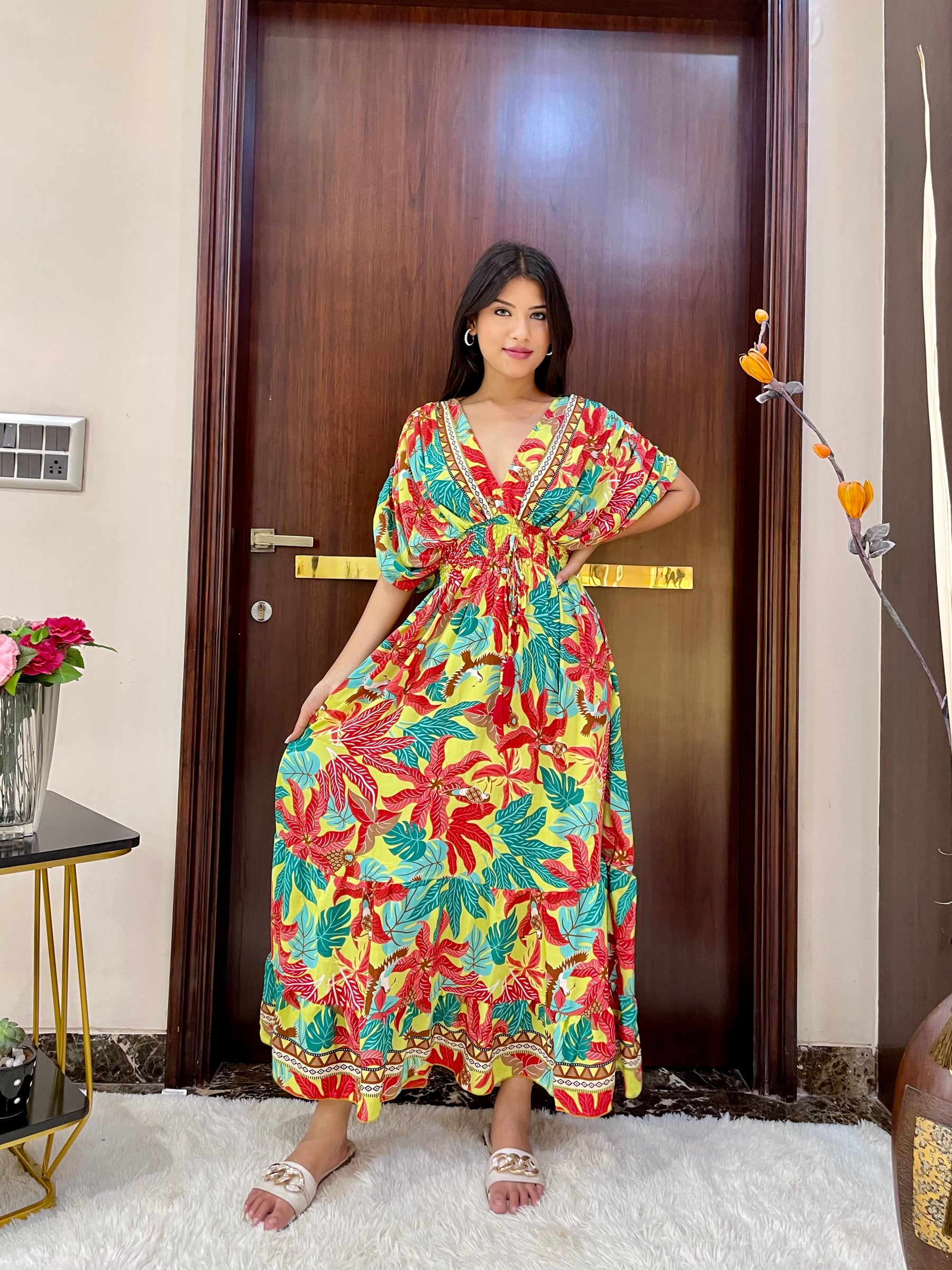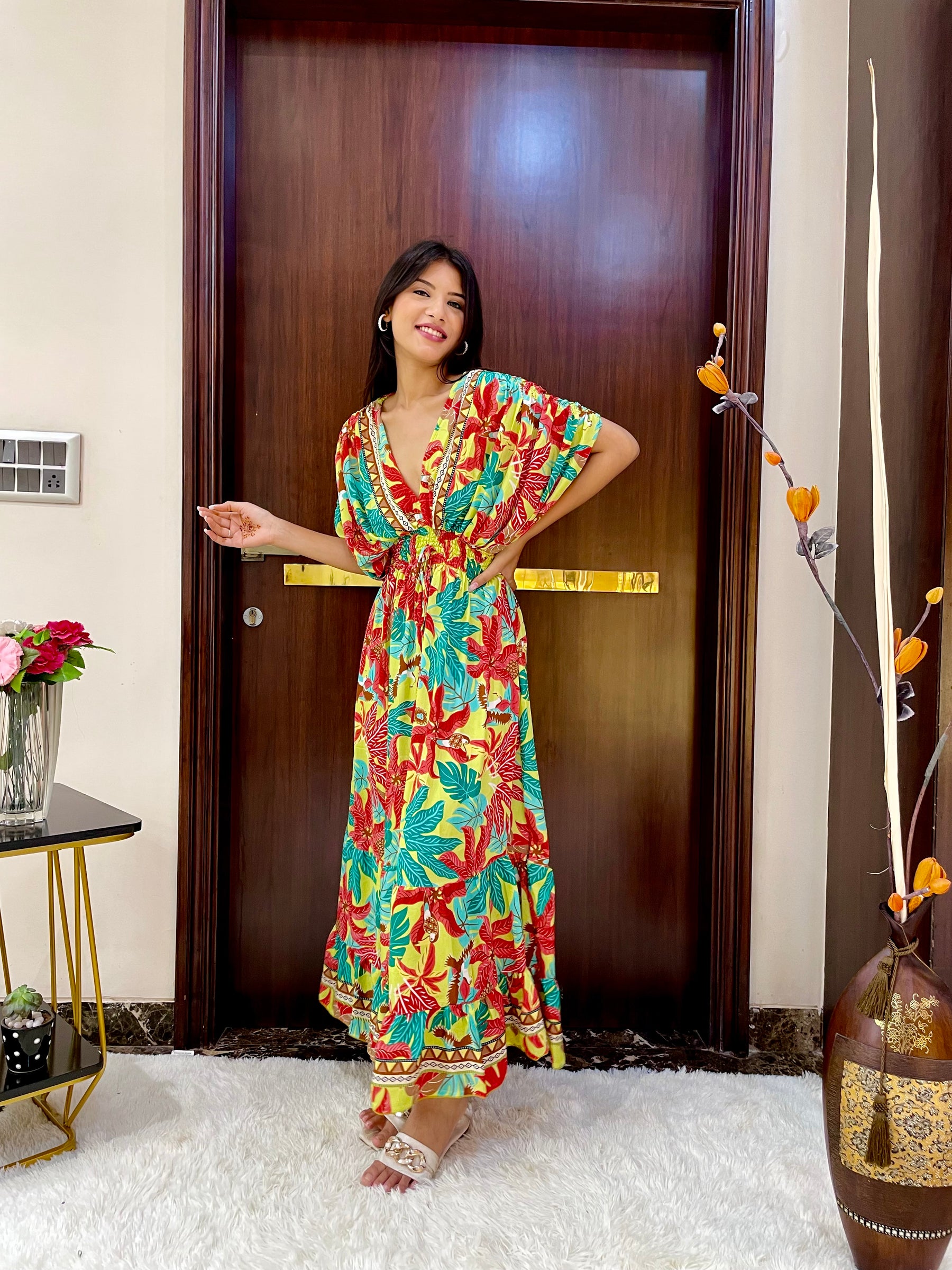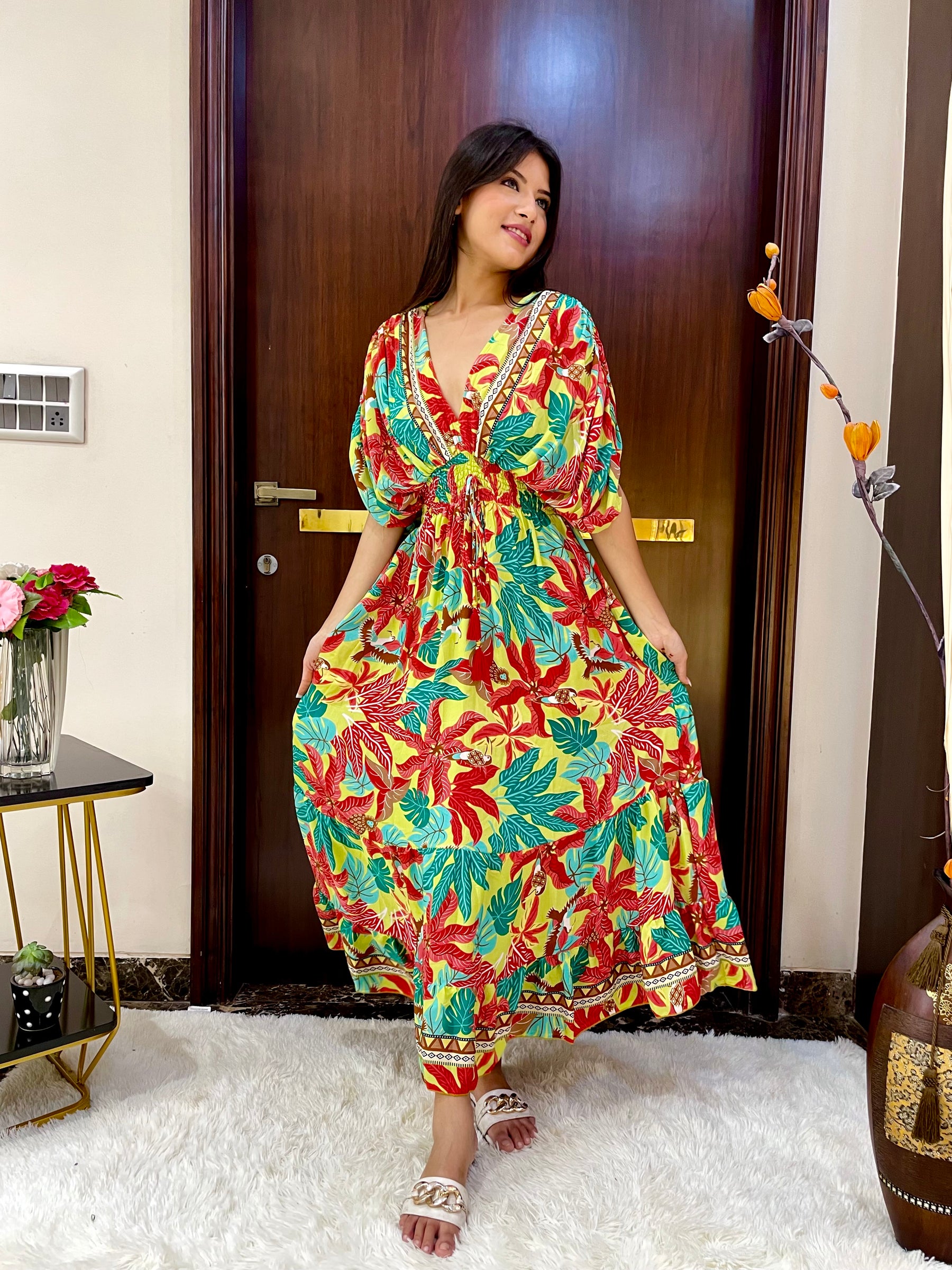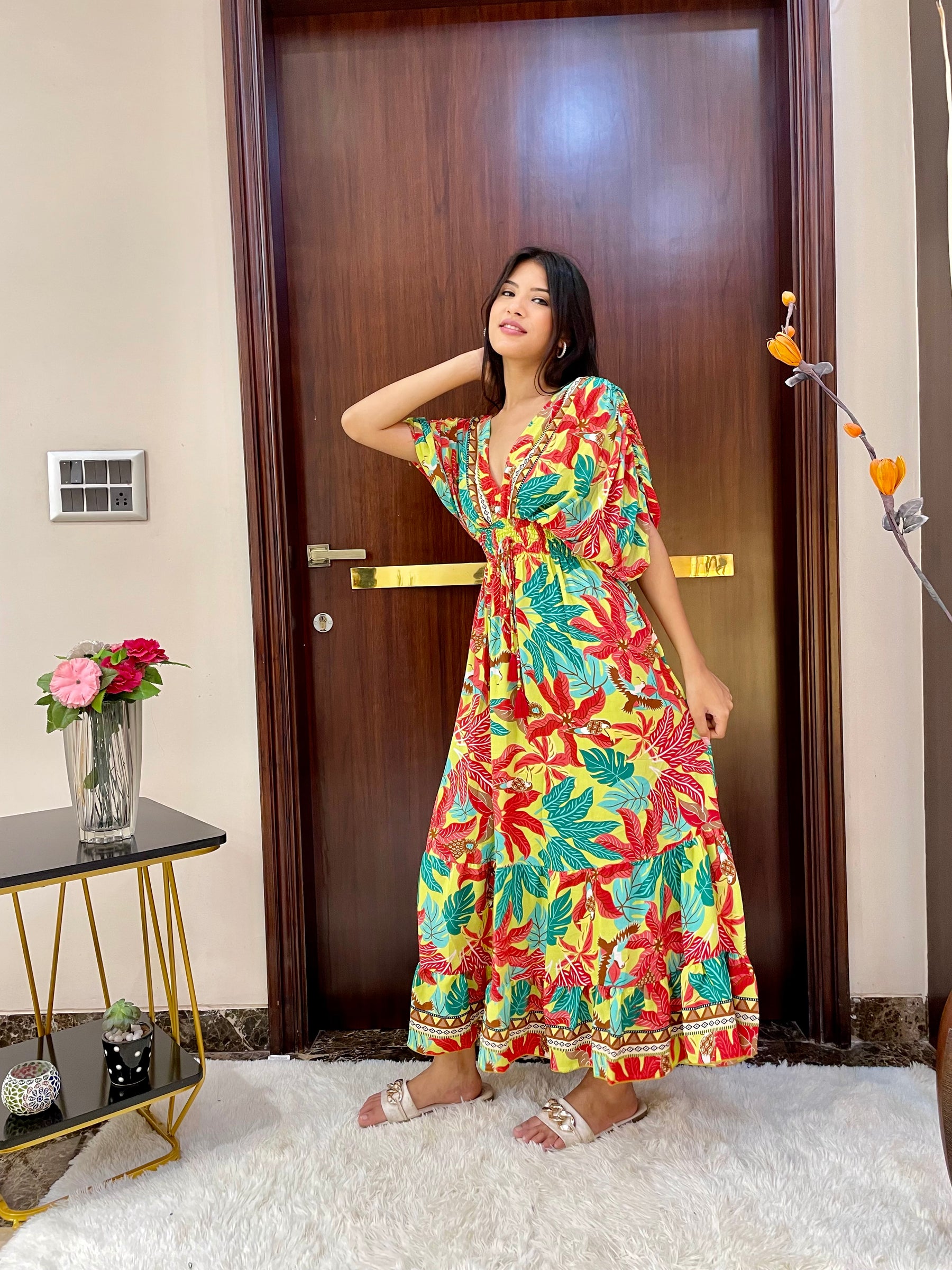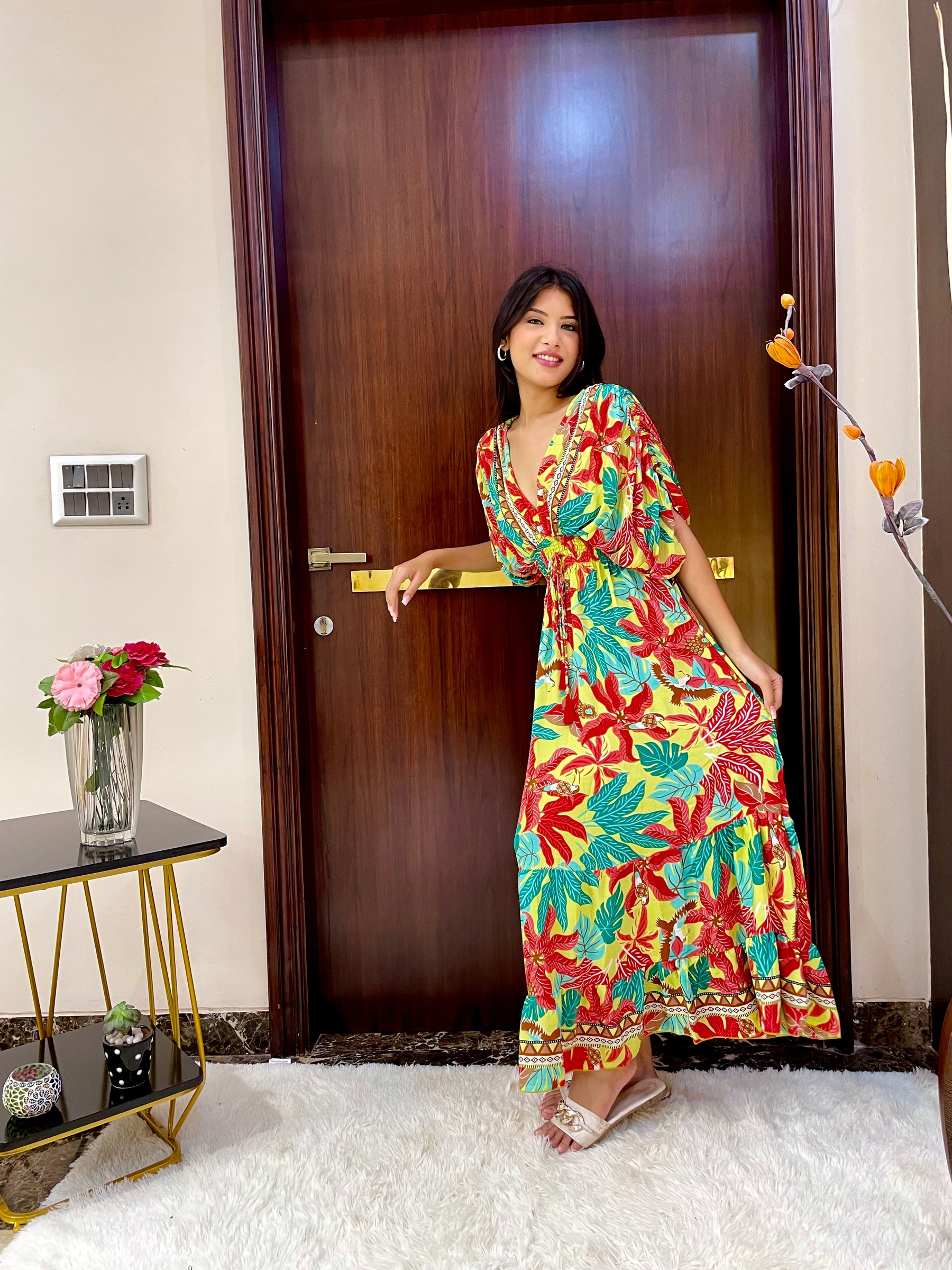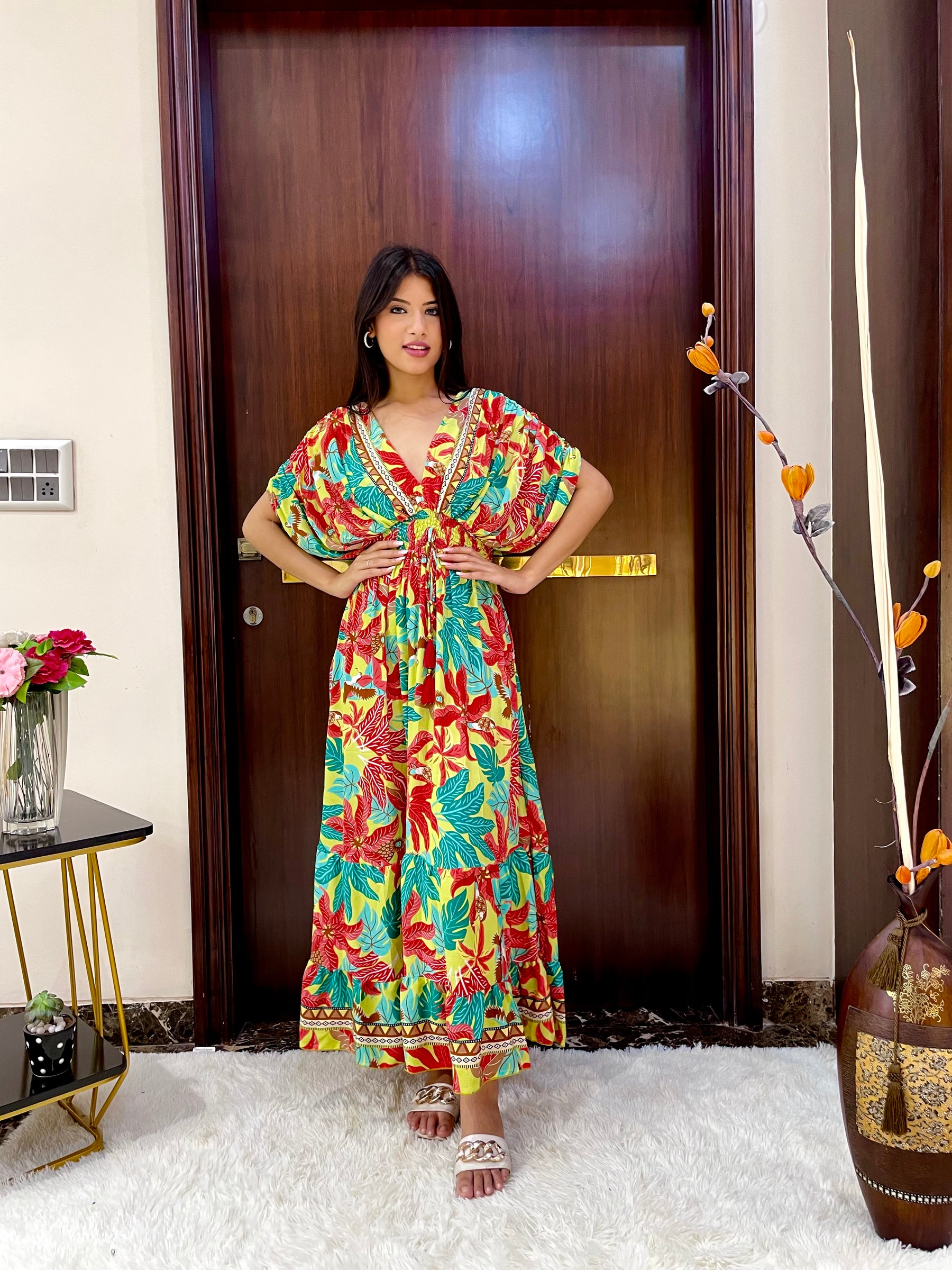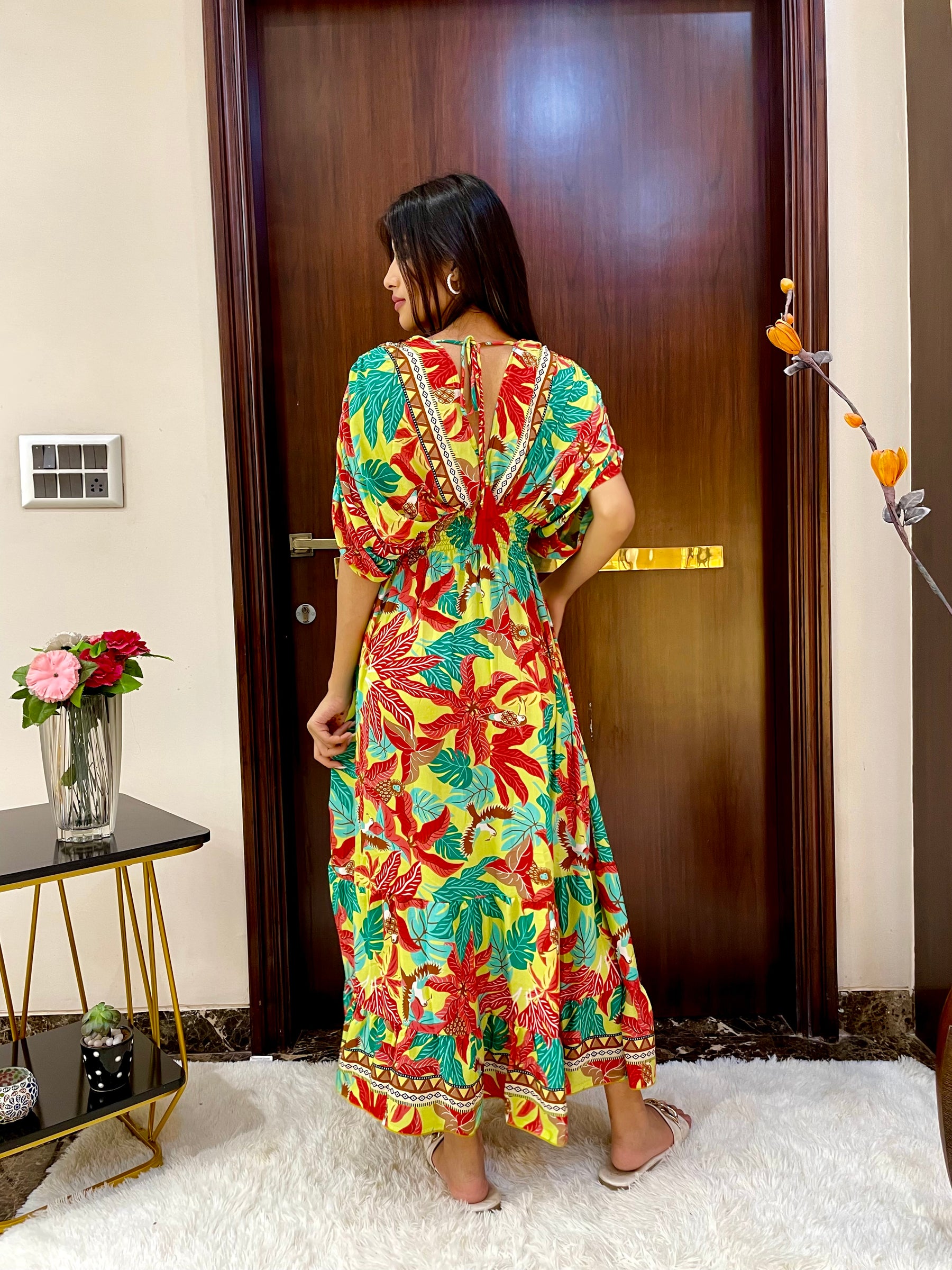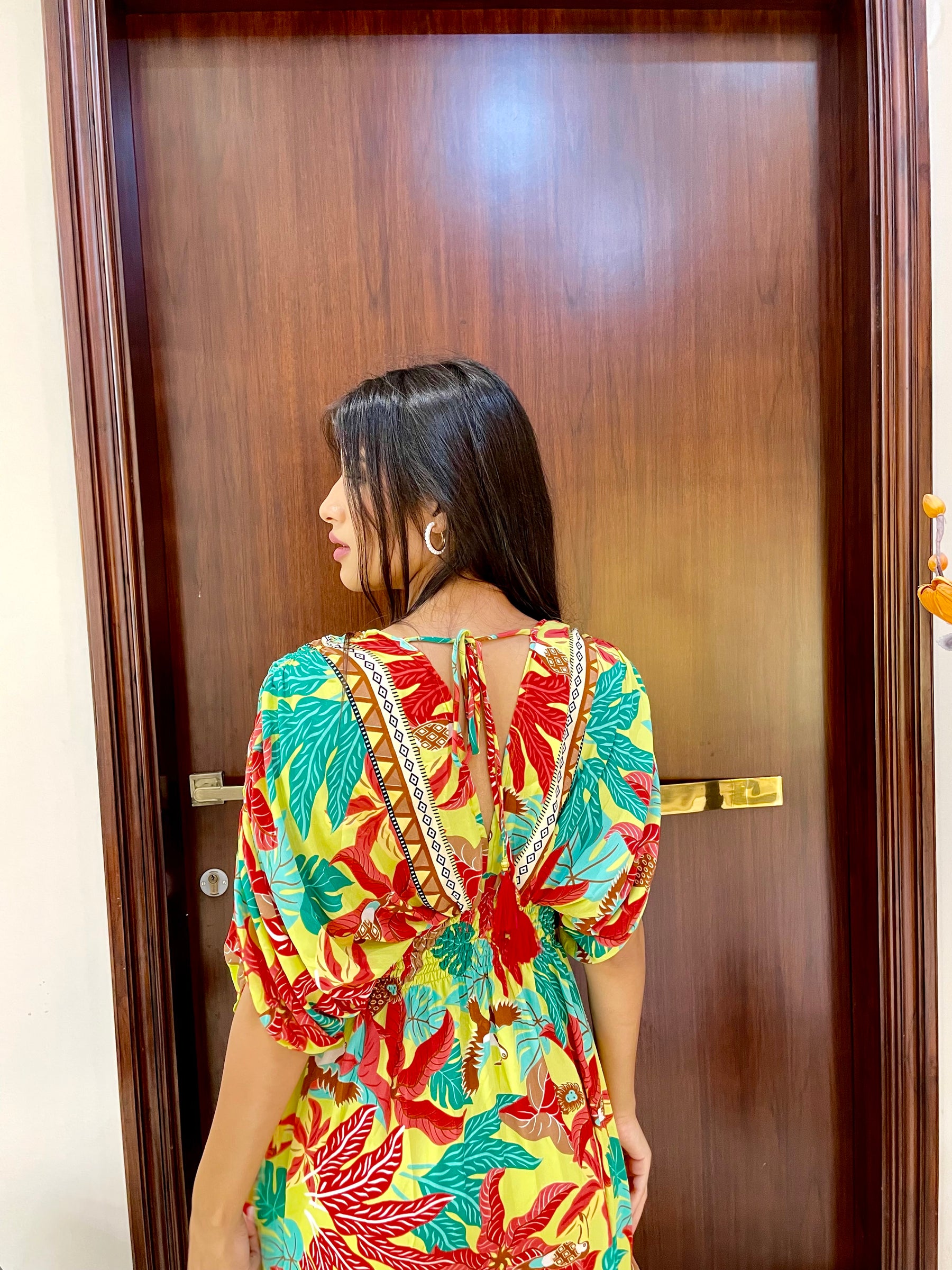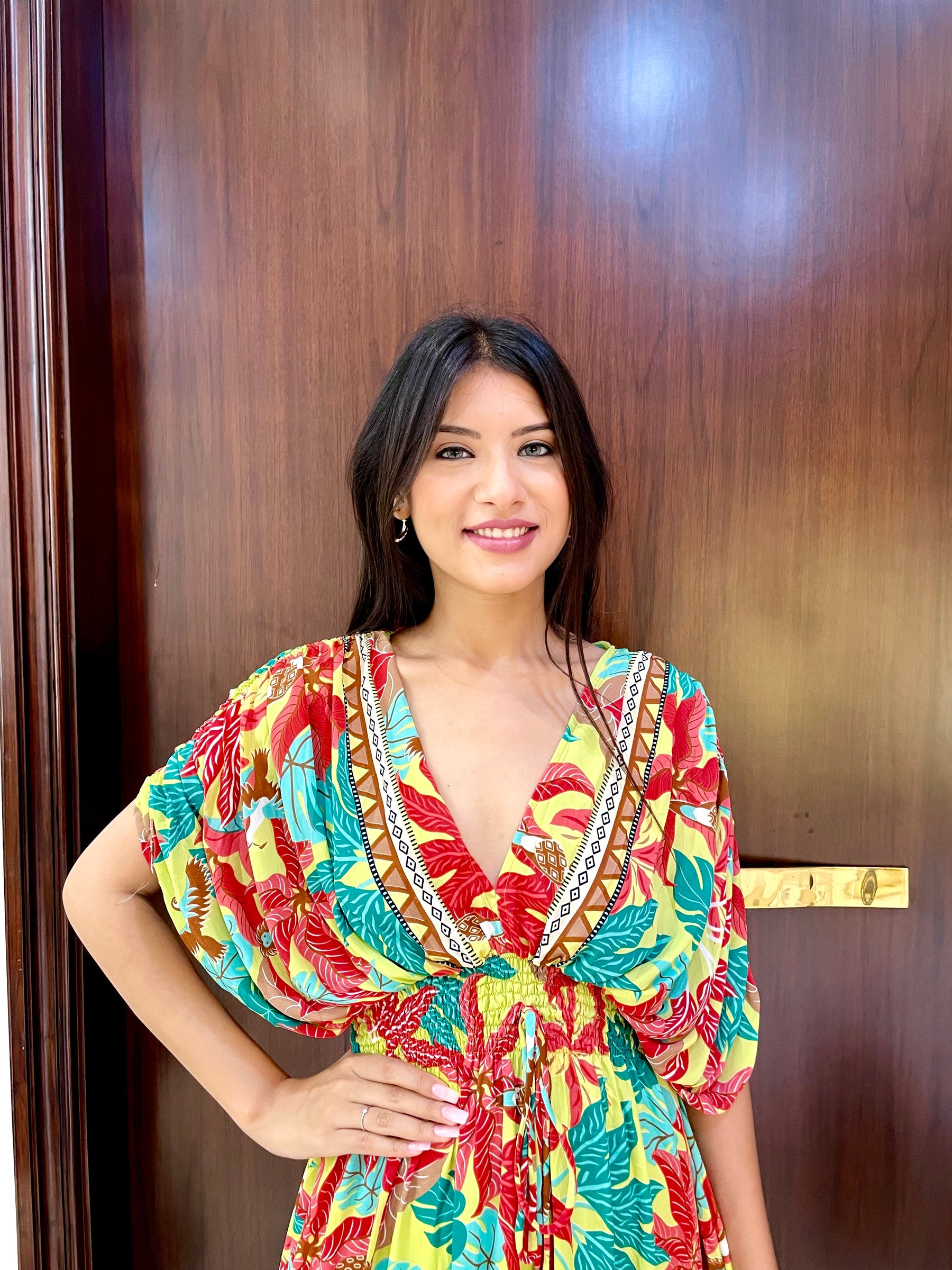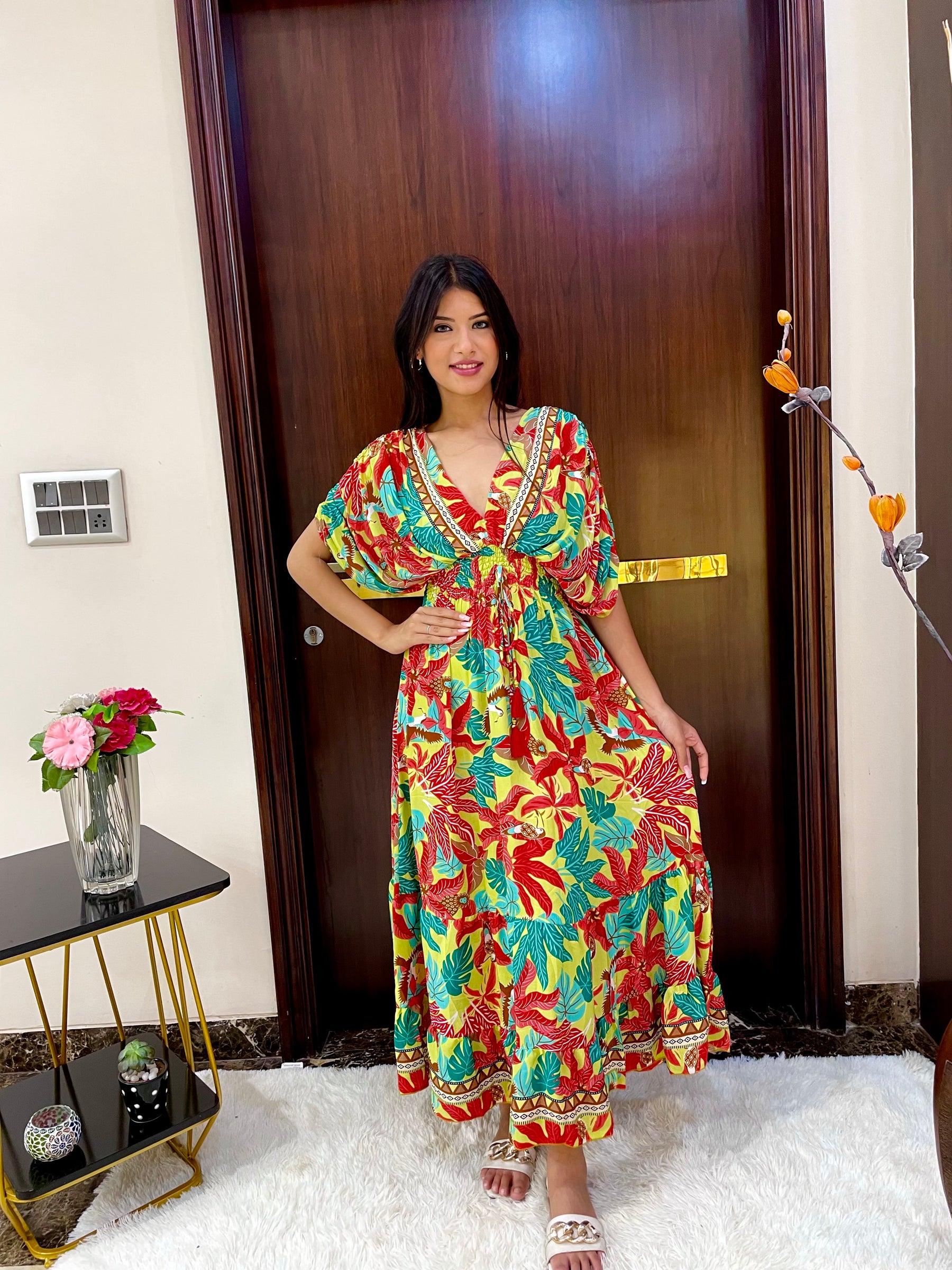 Balloon Pattern Boho Printed Maxi Dress - Sunlit Oasis Delight
Return Policy
Dress can fit bust 32.5inches  (XS) to 42 inches(XL)
Step into the captivating "Sunlit Oasis Delight" boho tropical printed maxi dress. Its yellowish-green hues evoke sunlit landscapes and tropical freshness. Embrace carefree elegance, radiating summer vibes with this vibrant ensemble. Perfectly designed to add a touch of paradise to your wardrobe.
— Product specification
Balloon Sleeves Pattern
Drawstring
Stylish Outfit
— Fabric and Care

Made with Poly Silk.
70% Poly 30% Viscose
Easy machine wash.
No dyes, not transparent

Please note:
Due to possible physical differences between different monitors the product photography is illustrative only and may not precisely reflect the actual color of the item received.

Style and Fit :
We can guarantee that the overall style displayed in the photography is accurate, however, there may be differences depends on other physical variables, e.g. personal body size, body shape, limb proportion, height, etc.